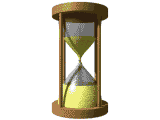 It's: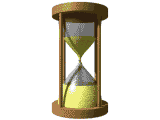 ---
My city
FOOD

The authentic traditional cooking of a region or of a city, always strictly tied to its natural resources, represents a concrete testimony to the past and permits the revival of practices deeply rooted over time.
Liguria is a poor region considered in terms of agriculture, especially in parts of the hinterland which have remained untouched by external influences. However, it conserves intact a patrimony of peasant culture.
Finally, Genoa, like Italy, has a long history of political independence. All these elements come together in the Ligurian and Genoese culinary tradition, which lacks those sumptuous contaminations typical of other Italian cities that have felt foreign domination even at their tables.
Genoa's cooking, moreover, shows a certain sobriety, which is not at all a lack of fantasy (as is shown by the inventive use of both wild and aromatic herbs and blending of flavors), but rather reflects a lifestyle.
The Asian contributions, which are easily explainable, are never off-key. Several dishes show the Asian influence, such as "scucuzzù," for example, a soup containing little balls of pasta that even in its name is connected to couscous. Raviolis are also of Asian origin. The scarcity of fresh fish dishes should not come as a surprise, because the Ligurians have always been great sailors and traders, but poor fisherman.
The Ligurian Sea, furthermore, because of its sea bottom, doesn't offer many resources. However, in many old recipes fish is still important. Seafood "capponada" (salted anchovies served on a base of crackers) is the basis of "cappon magro" a grandiose and complex dish based on fresh fish and vegetables in green parsley sauce.
The characteristics of the Ligurian land are also reflected in the fact that few dishes are based on meat. Not too long ago meat was reserved exclusively for holidays. Worthy of note are stuffed "cima", meat pockets filled with sweetbreads, brain, veal, egg, vegetables and flavorings, cooked in broth and cold-pressed.
Veal, vegetables and spices are also the basis for ravioli fillings. In Genoa's hills the cuisine favors chicken and rabbit. In the city, there are still many tripe shops that furnish ingredients for some simple, old-fashioned dishes like "sbira," a tripe soup flavored with tomato sauce and herbs that differs from a similar Tuscan dish which contains potatoes. Finally, worth mentioning are "berodi," which are blood sausages made from pork, obligatory on the Christmas table, and Sant' Olcese salamis. Vegetable dishes are numerous and exquisite. Fried eggplant, onion and zucchini are filled and fried, baked or steamed. A delicate broth is made from stuffed greens. Meat loaf called "scarbasse" is made with string beans, potatoes, ricotta cheese and egg. The celebrated Easter cake called "torta Pasqualina" is filled with numerous layers prepared using a special technique and based on chard, egg and curd.
Aromatic herbs have particular importance in Genoa's cuisine, which avoids sauces and rich dishes. Preferred herbs are garlic, oregano, marjoram, parsley, and, above all, basil.
The celebrated "pesto" is prepared by pounding basil leaves, garlic and pecorino cheese in a marble mortar, finally flavoring this mixture with olive oil.
Many traditional dishes have almost disappeared from use; others, however, are still part of daily routine and can be found everywhere. In the typical fish and chips shops, together with blue fish and baccalà, they often serve "farinata" (chickpea flour mixed with water to form a paste, then cooked in a pizza oven in the appropriate sauce pan or baking dish), "cuculli," made from chickpea flour, and "frisceu," a light, round vegetable croquette. br> At Christmas "pandolce" is present on every table. "Canestrelli," typical cookies from Genoa's hills, are also unforgettable, as are "panera," ice cream cakes made with whipped cream and coffee.
Genoa's wines boast an ancient tradition. Even the Valpolicevera tablet, the oldest document concerning the history of Genoa, mentions wines produced in this area. In the late middle ages, the Carignano hills were rich in vineyards, as were other places like Rivarolo and Quarto. Today only the "Coronata" is still popular. This is a white wine with an unmistakable aftertaste of sulfur!
Some of the wines produced in the region are widely known, for example, "Bianco Secco," the dry white of Cinque Terre, "Sciacchetrà" of Riviera di Levante, "Pigato," "Vermentino," and "Rossese di Dolceacqua" from Riviera di Ponente.
Ligurian wines have a limited production and it is becoming more difficult to find genuine ones.
At Genoa, therefore, people drink "Bianca di Gava" above all. This is produced in Piemonte region in the area bordering Liguria. The "Barbera" and "Dolcetto", both red wines, are also of good quality.